Sundays
9:00am // 10:45am
40 days in the Word will inspire every member of your small group to Love the Word, Learn the Word and Live the Word! 40 Days in the Word is a journey of eternal significance, as you will learn how to be not only "hearers" of the Word, but also "doers" of God's Word.
Thanks for checking out our website. Our mission here at Life Chapel is simple: We are all about Pointing People to Life in Christ, which means we want to introduce everyone in Ocean and Monmouth Counties to the life that Jesus promised them. Jesus said in John 10:10, "I have come that they may have life, and have it to the full."
View our latest Sunday service here!
Click the button below to visit Life Chapel's t-shirt store.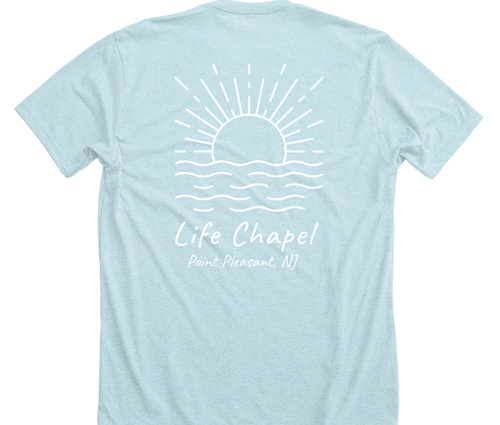 POINTING PEOPLE TO LIFE IN CHRIST
I came so they can have real and eternal life, more and better life than they ever dreamed of.