NEW SERVICE TIMES
Sundays / 9am / 10:45am
NEW SERVICE TIMES
Sundays / 9am / 10:45am
Thanks for checking out our website. Our mission here at Life Chapel is simple: We are all about Pointing People to Life in Christ, which means we want to introduce everyone in Ocean and Monmouth Counties to the life that Jesus promised them. Jesus said in John 10:10, "I have come that they may have life, and have it to the full."
For all students 4 years-old to 5th grade! Grab your hard-hats and hammers and head on over to the worksite. We want you to join the crew at VBS. God has a role for each of us! He promises to give us the tools we need and the blueprint we can use to make sure Jesus is our strong foundation.
View our latest Sunday service here!
Our 8 week Lifegroup Semester Began April 25th!
There is much encouragement, strength, and support when the people of God get together! Let's be part of each other's story as we learn and grow together.
Click the button below to visit Life Chapel's t-shirt store.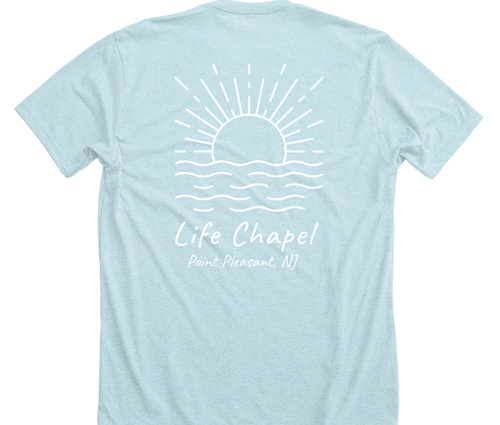 POINTING PEOPLE TO LIFE IN CHRIST
I came so they can have real and eternal life, more and better life than they ever dreamed of.